"Discover How To Help Yourself & Others Through Amazingly Powerful NLP™ & Hypnosis Skills"
Join

With
Kamran Sultan – Licensed Master Trainer of NLP™ & Hypnosis
This 2 days intensive program is for anyone who wants to start learning NLP™ & hypnosis and make a positive difference in own life as well as lives of others.
As you empower yourself with these powerful skills you will learn how to BE AT YOUR BEST, acquire emotional freedom, rapidly develop any skills, gain self-confidence & be helpful to others in making positive changes.
What will you learn? 
The little known secrets of NLP & Hypnosis
3 principles behind human experience
The power of connecting with others
How to control of your own mind
The hidden power of language
8 Questions that open mind blocks & make you a powerful communicator
Five Overt & Covert ways to hypnotize others
Achieve peak performance states of your mind & body with ease
PLUS A LOT MORE
Why join this NLP™ training?
To understand yourself and others better 
To understand life better
To help your children grow and learn faster.
To help others make massive shifts in their lives
To overcome the hurdles which prevent you from taking your life forward
To stay motivated, gain control over your mind in a difficult situation
---
"This is an opportunity to learn core NLP™ & Hypnosis Skills at 1/5th of it's investment"
---
How do you learn?
Like all our programs, this NLP™ & Hypnosis training is based on experiential hands on exercises, demonstrations, informative discussions and little lecture.
You will be engaged in doing NLP™ & Hypnosis from the beginning till the end of the program.
What if you join this training?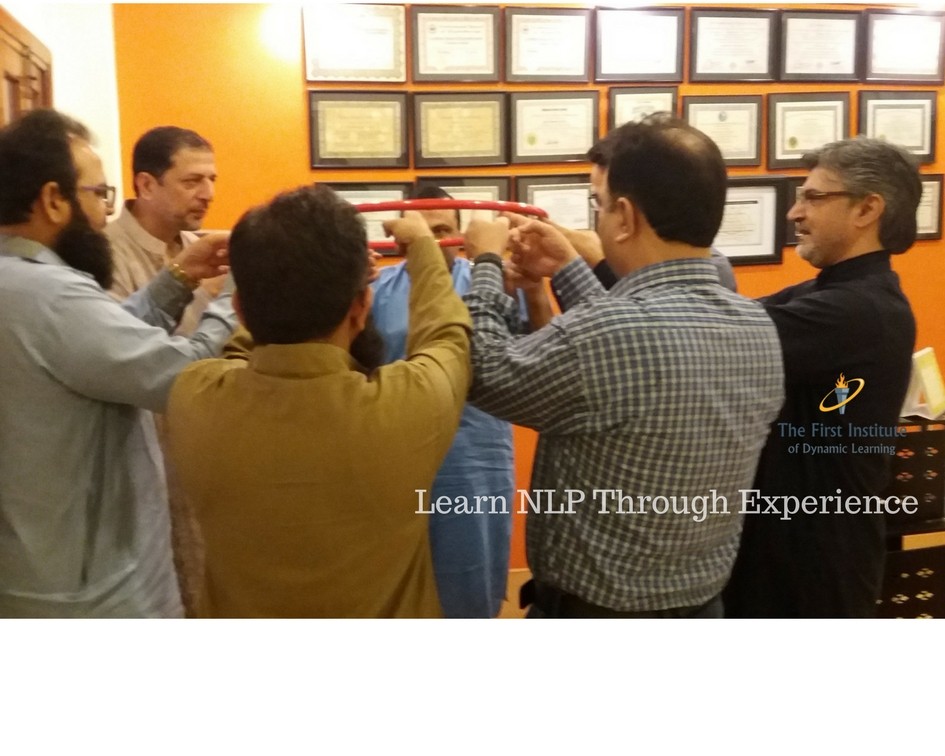 You will learn skills to make the rest of your life – the best of your life and help a lot of people as well. People who learn and regularly practice these skills experience their lives continues to improve with a deep sense of inner peace.
Trainer's Profile: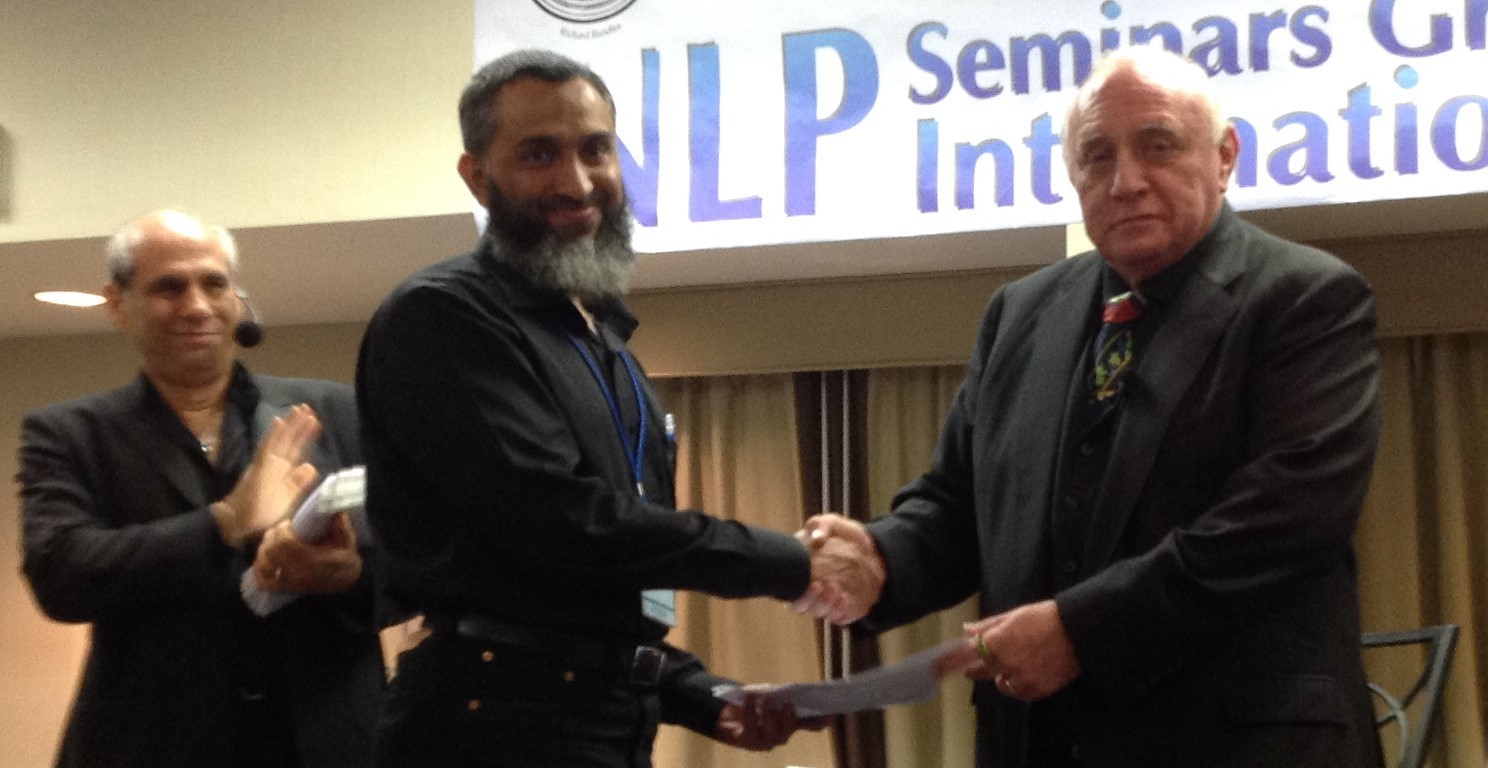 Kamran Sultan is Pakistan's most experienced Licensed Master Trainer of NLP™, who is licensed & recommended by Dr. Richard Bandler (Co-founder Of NLP™).
Since 1997, Kamran has trained people from all walks of life in NLP™ & Hypnosis over 33,000 hours including Licensed NLP™ Practitioner training 83 times and Licensed NLP™ Master Practitioner training 34 times.
Kamran's NLP™ courses are recommended by none other than the co-founder of NLP™ Dr.Richard Bandler & his partners.
Kamran is a Strategic Intervention coach as well as a Firewalk Instructor, Certified Instructor of Hypnosis & Country Supervisor for Jose Silva's UltraMind training in Pakistan.
Kamran has received his own training in UK and USA from some of the best NLP™, Hypnosis & Silva UltraMind trainers including Dr.Richard Bandler (Creator of NLP™), Anthony Robbins, John LaValle, Joseph Riggio, Paul McKenna, Rich Litvin, Magali Pesha, Jo White, Julie Silverthorn, Russell Potts, Jo Cooper, Peter Seal, Alex G. Silva and several others. 
Program Details :

SOLD OUT
Dates & Days: Jan.26 & 27 (Saturday & Sunday)
Venue : Butt Lodges II, House # 587, Main Ibn-e-Sina Road, G-9/3, Islamabad
Class Time: 9 a.m to 7 pm (approximately) both days
Investment: Rs.37,997/-(including lunch & certificate from The First Institute of Dynamic Learning)
Register By: Jan. 10 pay Rs.29,997/- SAVE Rs.8000 

Offer Expired

Register By: Jan. 15 pay Rs.33,997/- SAVE Rs.5000  

Offer Expired

Register By: Jan. 20 pay Rs.35,997/- SAVE Rs.2000  

Offer Expired
REGISTER NOW & GET

BONUS

(Worth Rs.10,997)

FREE:
Join this course by Jan. 15th and Get Hypnosis Training videos FREE.
When purchased separately, these video courses cost Rs.10,997. Watch these videos before you come to class and you will be way ahead in your learning these amazing technologies.
How to register and pay your fees?
It's very simple and easy & there are several options. Select the one that suits you most.
i) You can visit our office (in Karachi only) and pay or
ii) You can pay in any branch of Meezan bank Ltd near you.
iii) You can transfer online or via ATM to our Meezan Bank account.
Please Call on 0300-2198031 or 021-34552392 before you visit our office.
If you take either option (ii) or (iii) send a message on What's app or SMS on 0300-2198031 and we will forward you account details.
For any other information email us or call 0300-2198031 during working hours.(10:30 am to 8 pm)