"DISCOVER The Little Known Secrets & Truth Behind The Mystery of Hypnosis & Making Generative Changes"
Join
3 Weeks Long Extensive Online Overt & Covert
Hypnosis Practitioner Certification Training
With
Kamran Sultan – Licensed Master Trainer of NLP & Hypnosis.

Hypnosis has been known as one of the most effective methods for unleashing and using the powers of mind. It is proven method to you can use get rid of bad habits, and improve skills thus live a happier life.
Hypnosis is also a rapidly growing professions, that's why thousands of people learn hypnosis every year.
As professionally trained and certified hypnosis practitioner, thousands of people are earning a high income, while helping people from all walks of life.
Since 1997, Kamran Sultan has conducted this intensive hypnosis training hundreds of times.
Join this course and experience hypnosis while learning to do it.
What Will You Learn?
Here's briefly of what you will learn …

What hypnosis really is
What hypnosis is not
Functions of Unconscious mind
Truths & myths about hypnosis
Beliefs & attitudes of great hypnotists
How to test for level of suggestibility in your subject
Noticing Signs of Trance
How to hypnotize people (overtly & covertly)
How to conduct a successful hypnosis session
How & when to deepen trance
How to awaken a hypnotized subject
How to formulate & deliver effective hypnotic suggestions
How to create numbness for pain control
How to avoid the dangerous mistakes untrained and poorly trained hypnotists make
How to do Self hypnosis
PLUS A LOT MORE
"You Will Be Able To Hypnotize Within Few Days Of This Course"
Why Join This Training?
You may have your own reasons, however people join my hypnosis training because it empowers them to …
Learn in the comfort of your home / office
Learn under expert supervision
Learn & experience hypnosis
Help yourself and others in changing bad habits
Help yourself and others in improving any skill
Increases mental peace & emotional control
Get freedom from stress and anxiety
Improves your self confidence and self esteem
How will you learn?

When you sign up for this course, we will share with you Kamran Sultan's Hypnosis Online Video Course (Worth $97) . This will help you develop your foundations & prepare for class (you can use it to review after your class too).
Then you will meet Kamran Sultan – live online ( see schedule below) where he will expand upon your learning and teach you all that you need to know to begin doing hypnosis to help yourself and help others.
In these live sessions Kamran will personally take you through each step and  demonstrate for you every aspect of training and answer your questions.
What if you learn hypnosis?

You will be able to help yourself as well as many others to cope with challenges they may be facing.
This program does not qualify you to work with mentally or psychologically challenged people. You will be able to help people improve any skill and overcome bad habits.
Your Instructor: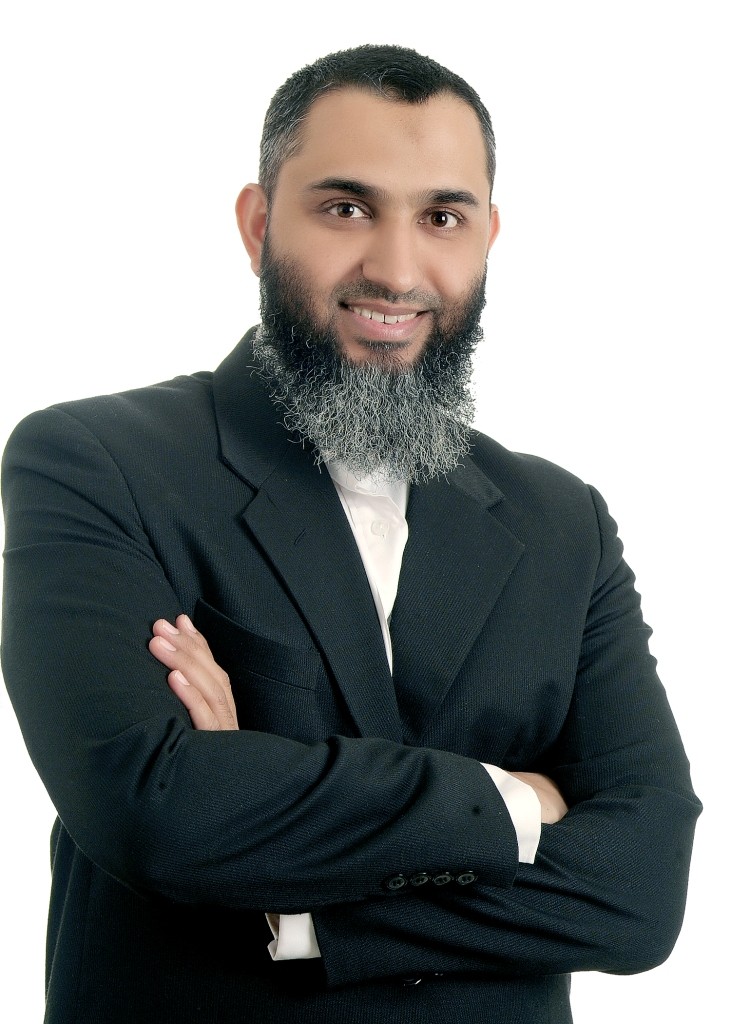 Kamran Sultan conducts this program for you. Kamran is a Certified Instructor of Hypnosis by International Hypnosis Society and Professional Board of Hypnotherapy.
Kamran is also a Licensed Master Trainer of NLP™ whose training programs are recommended by  Dr. Richard Bandler (Co-Creator of NLP™).
Originally from Karachi, Pakistan Kamran now lives in New Jersey, USA.
Kamran has received his own training in UK and USA from some of the best NLP™, Hypnosis & Silva UltraMind trainers including Dr.Richard Bandler (Creator of NLP™), Anthony Robbins, John LaValle, Joseph Riggio, Paul McKenna, Julie Silverthorn, Russell Potts, Jo Cooper, Peter Seal, Alex G. Silva and several others.Who is your trainer?
In addition to business studies from IBA, Karachi, Kamran has over 10 years of sales and marketing experience. Kamran has conducted various public and corporate seminars both locally & internationally.
As a performance enhancement coach, since 1997 each year Kamran as many people as he can individually and assists them to create what they want in their lives.
Program Details:
This 2 weeks long course is designed to give you a solid foundation, extensive learning and ample practice time to become a proficient practitioner of hypnosis.
Classes will be held from Monday-Friday over 2 weeks according to following schedule & timing:
Dates:
Week 1: Feb. 10-14, 2019
Week 2: Feb. 17-21, 2019
Class time:  8:00 pm to 9:30 pm (Pakistan Standard Time)
Investment: US$ 497 (including course material in pdf) and certification from "The First Institute of Dynamic Learning, LLC (USA)".
Early Registration Discount:

 Register

by Jan.31st

and

SAVE

US$100

Pay US$.297/

–
BONUS # 1: 
Join this course and get Hypnosis Practitioner Home Study course (Worth $97) FREE. This means your learning begins as soon as you sign up!
A VERY SPECIAL BONUS # 2: 
Join this course and get 2 private coaching sessions (Worth $900) with Kamran Sultan. During these sessions, you can work through any personal issue you want.
How to register and pay your fees?
It's very simple and easy as there are many ways.
Within Pakistan, You can pay in any branch of Meezan Bank near you Or transfer using online banking Or use ATM to transfer.
When you go for payment, Call or sms us on 0300-2198031, and we will send you account details.
Your payment will be made to, "The First Institute of Dynamic Learning".
Once you've paid SMS us your name to us on 0300-2198031.
We will send a confirmation as soon as we receive an alert from our bank of your payment.
For any other information Call 0300-2198031.
For ALL Other Countries, you can use Western Union Money Transfer or Any Such Services.