Thank you & welcome for your visit.
You are on this website … chances are you have heard how powerful Neuro Linguistic Programming™ (NLP™) is, you may have read books or seen videos about it or you may be searching for a life changing experience… whatever the case may be, you will find something useful as you search through our website.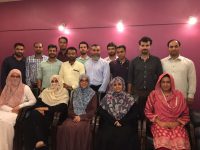 Since 1997, The First Institute of Dynamic Learning has been offering authentic NLP™ based personal and professional development training programs within and outside Pakistan.

Learn NLP™ & Hypnosis In Lahore on Nov. 17 & 18
Join

Our NLP™ training programs are only programs which are recommended by co-founder of NLP™ – Dr. Richard Bandler & his partners. This is why you fill find almost everyone who is anyone in NLP™ in Pakistan began with us.
You can join following Society of NLP™ (USA) Licensed NLP™ Practitioner Certification Training  from Dec. 08-Dec. 14, 2018 in Karachi.
"
DISCOVER 

How To Change Minds & Transform Lives Starting With YOUR OWN"

Join

Licensed NLP™ Practitioner Training from

Dec.08 in Karachi

Click here

If you are looking for a soft skills NLP™ based training for your team we can design and/or customize any training for your needs. Feel free to contact us for details.