Do you want to…
Be charismatic
Add spark to your public speaking
Be a trance-formational trainer
Create your own training programs
If Yes, join
Charismatic Trainer's Boot Camp
An online coaching & mentoring program for inspiring trainers & public speakers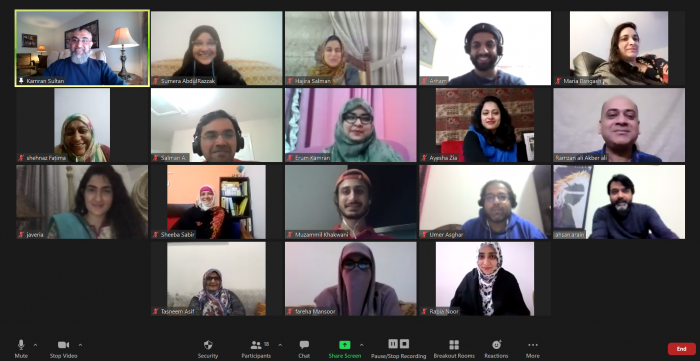 Charismatic Trainer's & Public Speakers boot camp is an abridged version of Charismatic Trainer Certification Training.
This boot camp is an ideal opportunity for anyone who wants to be a trainer (or public speaker) and is wondering if this would be the right path for them or not. 
This boot camp is short intensive fun filled Online hands on learning experience for inspiring trainer's and public speaker.
This boot camp is for you if…
You want to become a trainer and wonder if this is the right choice for you, this program is for you.
You are a seasoned trainer and want to add a new spark & a bit of NLP to your presentations
You are a public speaker and want to add to your charisma
What will you learn?
In this program you will learn…
The 3Cs of charisma
The KEY to powerful presence (its not what most people think)
How to BE AT YOUR BEST
My S.O.B formula for public speaking
How to design your training
How to deliver your training PLUS a lot more
This Bootcamp has hands on exercises, group activities and lots of fun filled learning.
Medium of instructions.
English & Urdu
Dates & Timing:
May 27-29 from 7:00 pm to 9 pm (approx) each day
Investment:
There are multiple options. Select the one that suits you the most.
Option # 1: Join live training PLUS get life time access to recording $147
Option # 2: Join LIVE SESSIONS ONLY $97
Option # 3: Book recording only $77/-
Certification:
You'll receive digital certificate of completion, from The First Institute of Dynamic Learning, LLC (USA) 🇺🇸  
How to sign up?
i) You can go to our online registration site, sign up and pay via your debit/credit card.
ii) You can pay in any branch of Meezan Bank Ltd near. Please check $ rate in Pakistan on Google to calculate payment in PKR on the day you make your payment.
iii) You can transfer online or via ATM to our Meezan Bank account. If you take either option (ii) or (iii) send a message on WhatsApp on +92300-2198031 and we will forward you account details.