"Get decade's experience in days & learn what it takes to succeed as a hypnosis specialist"
This is Kamran Sultan – Licensed Master trainer of NLP & Hypnosis and Life Coach.
IMAGINE it's your loved one's birthday and you promised to make them their favorite cake, you have all of the ingredients BUT you do not know how to make a cake and you do not have a recipe to make one … What are your chances making a cake (let alone a good one) through trial and error method?
Now let's say, you meet a Master Chef, who has his life making great cakes and is known for it … and he not only gives you his best recipe but helps you make the cake step by step … What are your chances of making a good cake and how much easier will it be for you then?
Just like you, over 23 years ago I was trying to make my hypnosis practice successful, I had learned basic hypnosis (like inducing trance, giving suggestions) but I soon realized that to be successful, I must become a specialist.
There was one problem… I did not know how nor did I have a role model of or access to a coach or mentor of any kind, who could help.
My only chance was to invest thousands of hours in practice and learn by the painful trial and error method.
It was really costly.
To deepen my learning I read hundreds of books, listened to hundreds of audio programs and watched countless videos that I could get from any source. (we did not have YouTube or easy access to internet at that time).
I applied what I learned, made mistakes, refined my learning and in the process I helped thousands of people.
So much so that today, Alhamdulillah, I have clients over six continents and I have established a practice that grows by WORD OF MOUTH!
But Why Does That Matter To YOU?
It matters to you because you want to learn and build a successful hypnosis practice and to be successful you must be a SPECIALIST and I can help you become that.
In other words, I can give you my recipe for creating successful hypnosis practice.
Here's how…
I am teaching a special online program for a limited group of people who want to be SPECIALISTS in HYPNOSIS.
It is called…
Hypnocounseling Certification Training. 
This training is designed to make you a Hypnocounselor.
Who is a Hypnocounselor?
A Hypnocounselor is a specialist practitioner of hypnosis whose skills are not limited to inducing trances and giving helpful suggestions but someone who has profound understanding of major issues that hypnosis can be most effective with such as…
Changing habits & behaviors (e.g. smoking, over eating, lack of motivation etc.)
Developing Skills (e.g. confident public speaking,  etc.)
Overcoming negative emotions (e.g anger, fear, sadness, performance anxiety etc.)
As a professionally trained certified hypnocounselor you will be able to help countless people achieve their personal goals, and gain deeper insight into their lives.
In the process, YOU WILL BE REWARDED!
Realize the opportunity…
With explosion of internet & social media billions of people around the world are now seeking help from professionals to resolve issues they face.
This means you as a hypnocounselor can reach world markets and offer your services, while sitting at home.
As a result you can earn a handsome income BUT first you must to learn…
What works best
How to do it
And I am sure you can realize, I am qualified to teach you all of that!
"Think about this, you can get the best of my 23 years experience – 'my success recipe' & learn to duplicate it to succeed as a specialist in hypnosis" 
What is the structure of this program?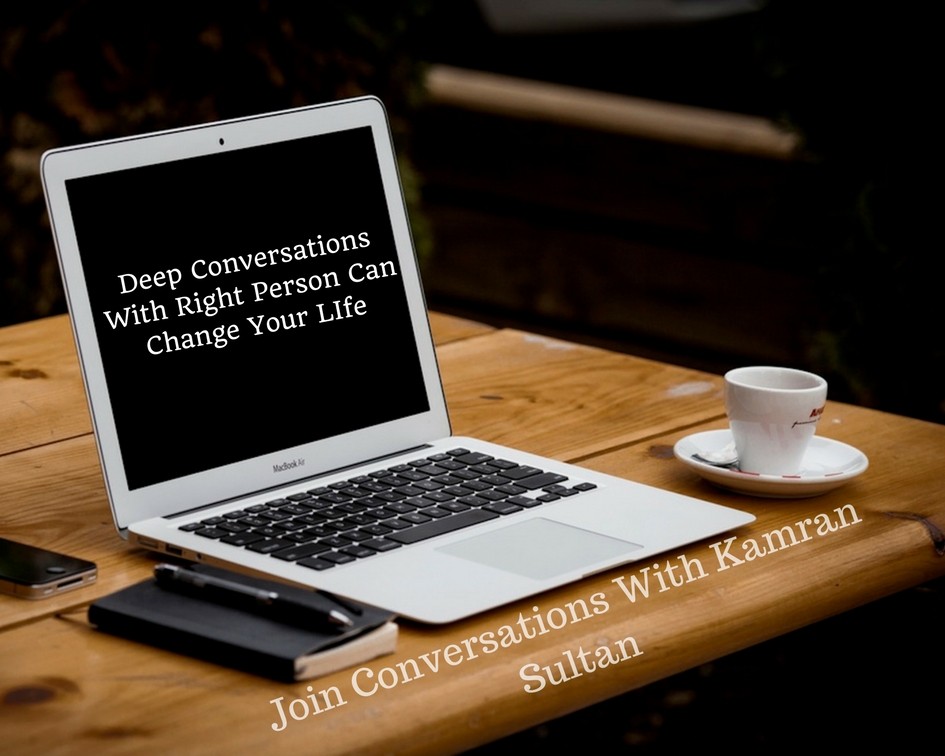 This program is in 3 online modules which means you can learn from any where in the world. All you need is a computer or mobile phone with internet access.
Each module has 6 live online sessions. Duration of each session will be 90 to 120 minutes.
Upon registration you will get instant access to Hypnosis Home Study Course PLUS selected videos from NLP home study course. This will give you all the basic information you need to do hypnosis.
This will help you develop your foundations & prepare for class (you can use it to review after your class too).
Then starting March 02, over following 6 weeks three days a week you will meet your trainer online.
Then we will meet, live online ( see schedule below) where we will expand upon your learning.
In these live sessions I will personally take you through each step and  demonstrate for you every aspect of training and answer your questions.
During the first 2 week you will learn & develop skills to do hypnosis both covertly & overtly. Then in the next two weeks you will learn specialized applications of hypnosis and in last two weeks you will learn business aspects of establishing a thriving practice.
By the end of program, you will know everything you need to start your own thriving hypnocounseling practice, help many people.
You will be required to do 30 online (or face to face) hypnocounseling sessions as part of your certification.
"Learn How To Be A Specialist Practitioner of Hypnosis & Build Your Own Thriving Practice"
How is this program different from hypnosis practitioner course?
I created and taught the hypnosis practitioner course for over 20 years. That is a great program for anyone who wants to learn general applications of hypnosis and is mainly for people with amateur level interest in hypnosis.
This program is focused on developing more specialized skills , specific applications PLUS all you need to develop a thriving practice. 
Are there any prerequisites for this course?
YES. An open mind and willingness to learn. That's all!
Ability to read and understand basic English is a plus but not compulsory.
Why Join This Training?
One reason could be that you want to get the best in field and benefit from my 23 years experience and a successful track  record and nothing less.
You may also want to learn because you want to…
Learn in the comfort of your home / office
Get recording of each session for future review & reference
Get personalized attention
Learn & experience hypnosis
Be a proficient hypnocounselor
Be known as a specialist
What if you become a hypnocounselor?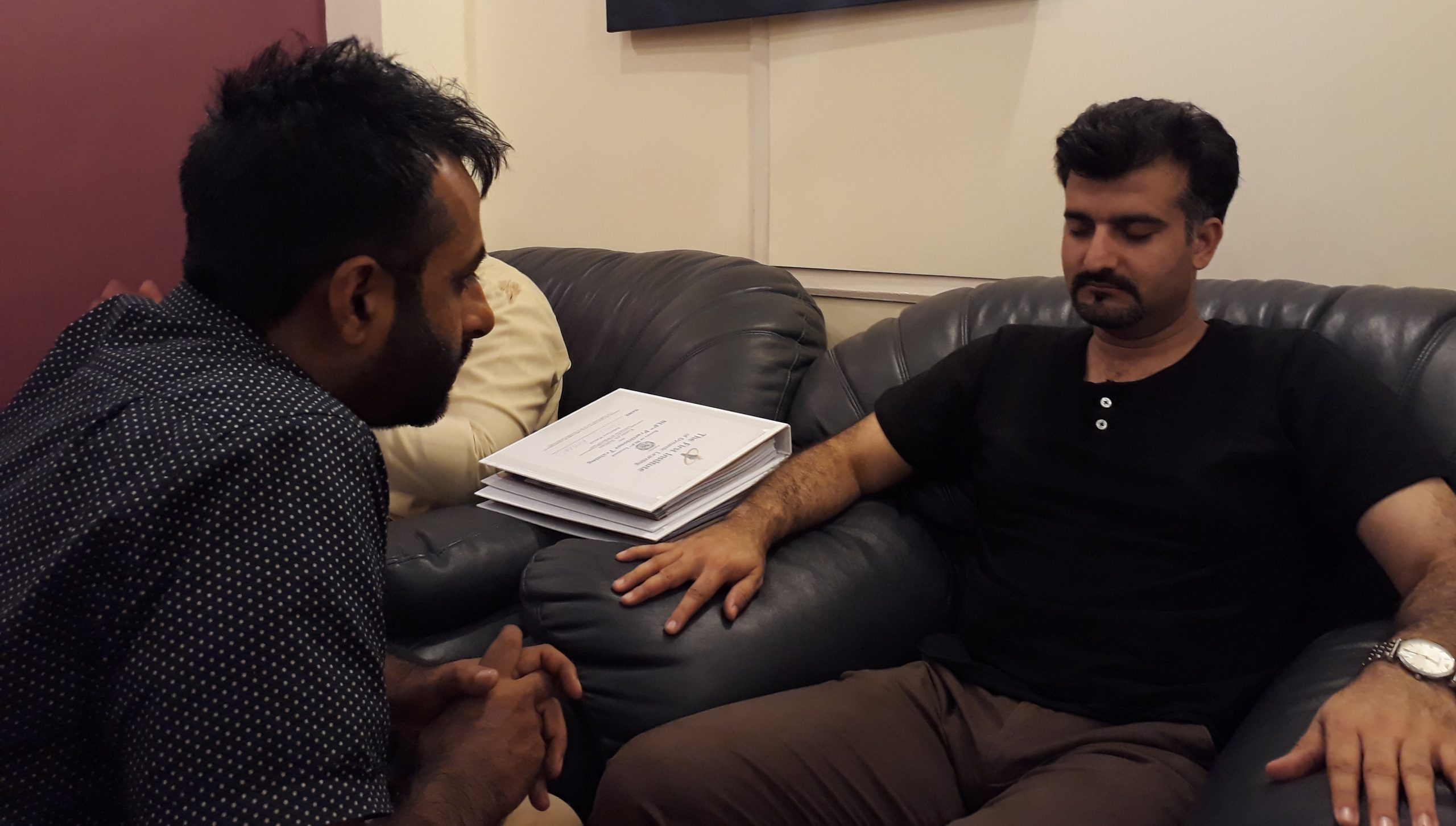 You will be able to help yourself as well as many others to cope with challenges they may be facing.
This program does not qualify you to work with mentally or psychologically challenged people. You will be able to help people improve any skill and overcome bad habits.
Your Instructor: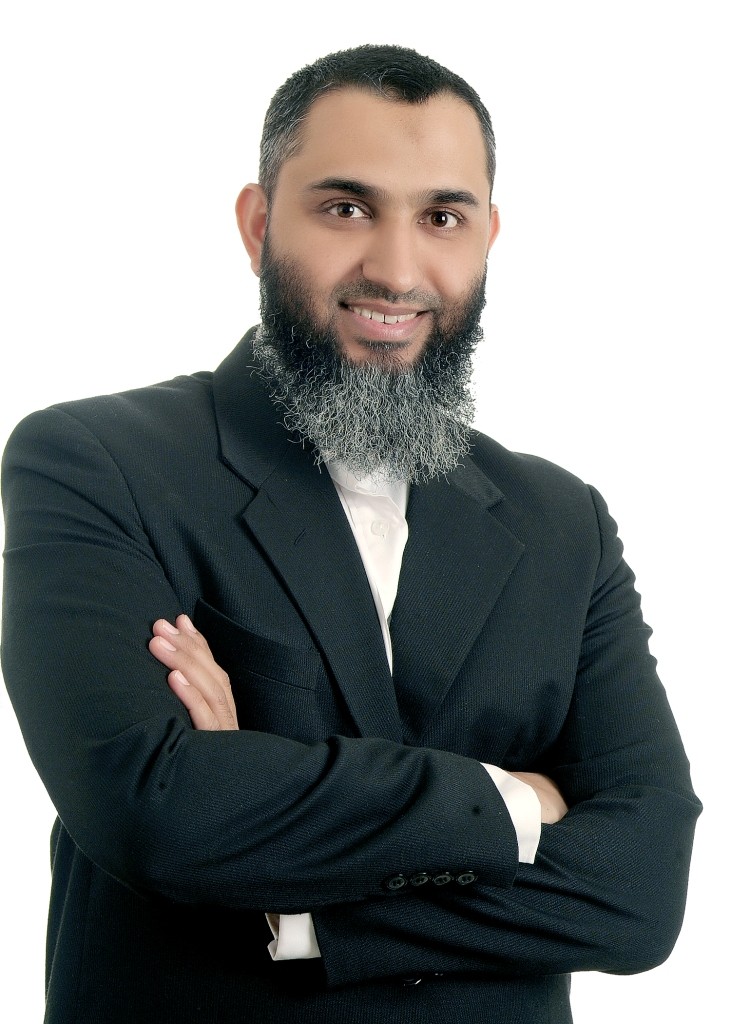 Kamran Sultan conducts this program for you. Kamran is a Licensed Master Trainer of NLP™  and Hypnosis whose training programs are recommended by  Dr. Richard Bandler (Co-Creator of NLP™) and his partners.
Kamran is a Certified Instructor of Hypnosis by International Hypnosis Society and Professional Board of Hypnotherapy.
Originally from Karachi, Pakistan Kamran now lives in New Jersey, USA.
Kamran has received his own training in UK and USA from some of the best NLP™, Hypnosis & Silva UltraMind trainers including Dr.Richard Bandler (Creator of NLP™),  John LaValle, Joseph Riggio, Anthony Robbins, Paul McKenna, Julie Silverthorn, Russell Potts, Jo Cooper, Peter Seal, Alex G. Silva, and several others.
In addition to business studies from IBA, Karachi, Kamran has over 10 years of sales and marketing experience. Kamran has conducted various public and corporate seminars both locally & internationally.
As a performance enhancement coach, since 1997 each year Kamran as many people as he can individually and assists them to create what they want in their lives.
Program Details:
This 6 weeks long course is designed to give you a solid foundation, in-depth learning and ample practice time to become a hypnocounselor.
Classes will be held 3 days a week (Monday-Wednesday-Friday) over 6 weeks according to following schedule & timing:
Dates:
Week 1: Mar. 02-04-06, 2020
Week 2: Mar. 09-11-13, 2020
Week 3: Mar. 16-18-20, 2020
Week 4: Mar. 23-25-27, 2020
Week 5: Mar. 30-Apr.1-03, 2020
Week 6: Apr. 06-08-10, 2020
Class time:  8:00 pm to 9:30 pm (Pakistan Standard Time)
All sessions will be recorded and recording will be available within couple of hours of each session. So just in case you are unable to take a live session, you will not miss anything.
Investment: US$ 797 and certification from "The First Institute of Dynamic Learning, LLC (USA)".
Early Registration Discount:

Sooner you register more you will save. 
When you register by Jan.31st and you will SAVE US$150 and Pay US$.647/-

EXPIRED

When you register

by Feb.10th

and you will

SAVE

US$100

Pay US$.697/- 

When you register

by Feb.20th

and you will

SAVE

US$50

Pay US$.747/-
BONUS # 1: Join this course and get Hypnosis Practitioner Home Study course (Worth $97) FREE. This means your learning begins as soon as you sign up!
A VERY SPECIAL BONUS # 2: Join this course and within 3 months of your program get 2 private coaching sessions (Worth $900) with Kamran Sultan. During these sessions, you can work through any personal issue you want.
How to register right now
i) You can go to our online registration site, sign up and pay via your debit/credit card and get instant access to our Hypnosis home study course. To avail early registration discount, apply the discount code hc2020 before check out and fees will reduce by US$150/-.  This code is valid till Feb.10, 2020
ii) You can also pay in any branch of Meezan bank Ltd near you in PKR @ open market rate of US$ on the day you pay.
iii) You can transfer online or via ATM to our Meezan Bank account.
If you take either option (ii) or (iii) send a message saying "I want to register for hypnocounseling online training", on What's app to +923002198031 and we will forward you account details.
We will send a confirmation as soon as we receive an alert from our bank of your payment.
For any other information Call 0300-2198031.